How to Recover Deleted iCloud Data Easy Step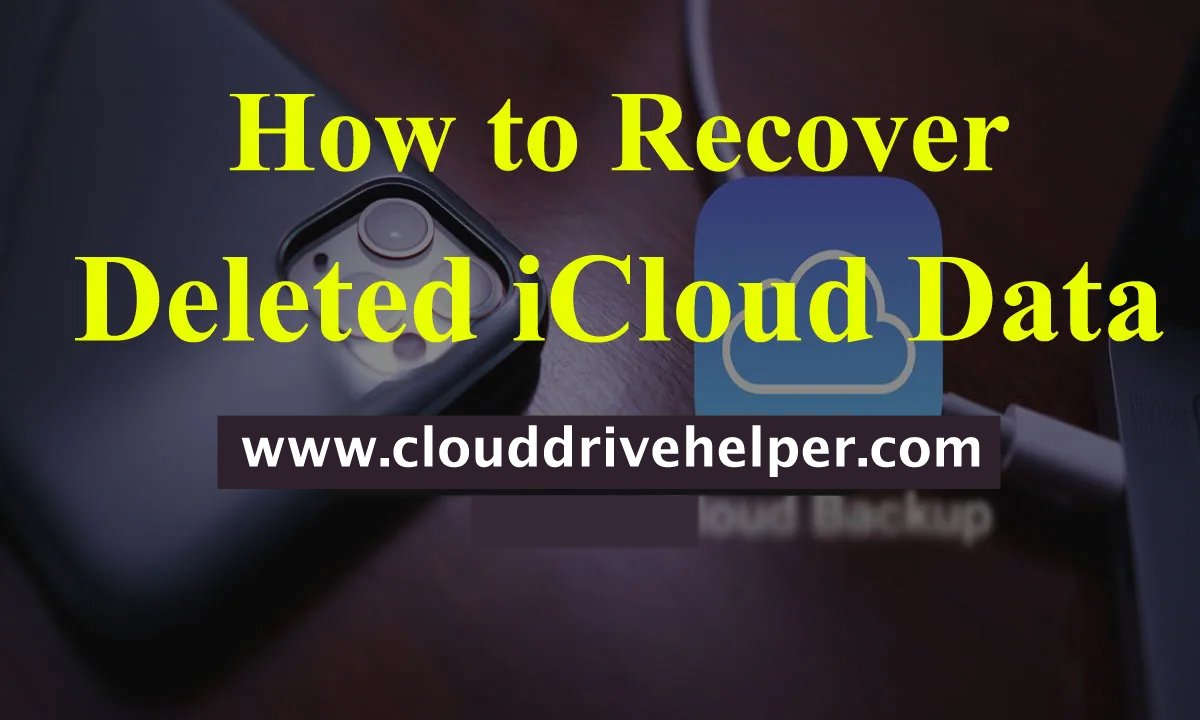 iCloud is a great place to store data to sync across multiple devices. However, if you lose this data, it can be disastrous. Learn how to recover deleted data through iCloud.
If you've already removed something from iCloud and thought it had entered an abyss where you would never see it or never get it back, think again. A few months ago, Apple introduced a new feature in iCloud, which makes it very easy to recover deleted files from the iCloud web interface. Let us see how you can view these deleted files and recover them efficiently.
How to Fix iCloud Backup Failed On iPhone?
Viewing deleted iCloud data
To view deleted data, follow these steps:
Open iCloud.com and log in with your iCloud account credentials
Select settings
Scroll to the bottom of the settings page to find restore files under advanced headers.
Once you are in this file restore interface (Figure A), you will be able to see the last month's value of files deleted from your iCloud drive (this includes applications that connect to iCloud drives and files that are included You placed in the iCloud Drive on your Mac). In each line of data, you will find the date on which the file was deleted, the day the file will be permanently removed from iCloud, and the name and location of the file if you want to restore it.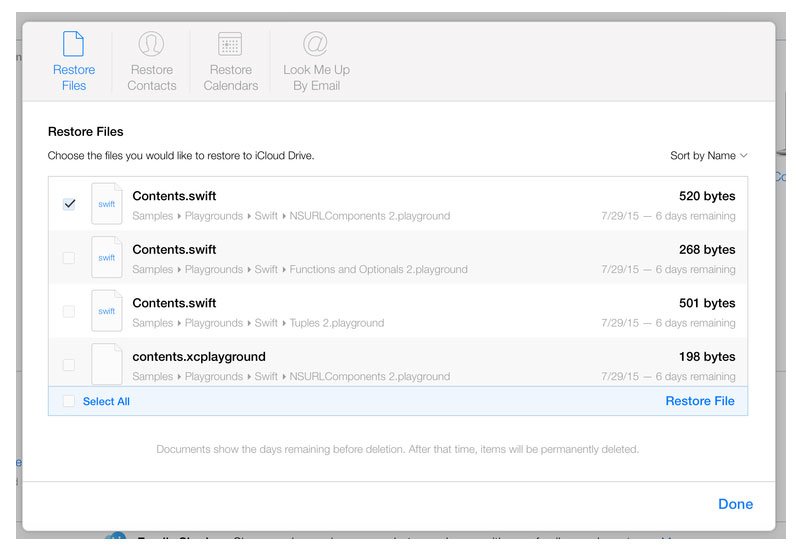 At the top of this section, you will see tabs for restore contacts and restore calendars. By clicking on one of these tabs, you will also get an interface to recover this type of data.
Recovering deleted iCloud data
To recover a file, do the following within the iCloud.com interface:
Select settings
Scroll to the bottom of the settings page and click on restore files.
Locate the file you want to restore and place a checkmark next to the file (repeat as many files as you want to recover).
Click on restore file
When you do this, the file will return to the original location specified under the file name in your iCloud Drive account.
Focus on getting contacts, calendars, and reminders: When you restore these files, you do not restore personal contact cards, calendars, or reminders
Instead, you restore a full backup of contacts, calendars, and reminders for the time specified in the restore interface. This will include any changes to your calendar, reminders, and contacts made on that date, and restore changes will spread across all your devices.
What other tips do you have for using iCloud Drive? Share your experience in the discussion thread below.
Despite trying all possible online solutions, if nothing seems effective to your situations; then, feel free to write us for more informative methods or personal guidance.