How to Fix Adobe Error Code 146 (Issue Resolved)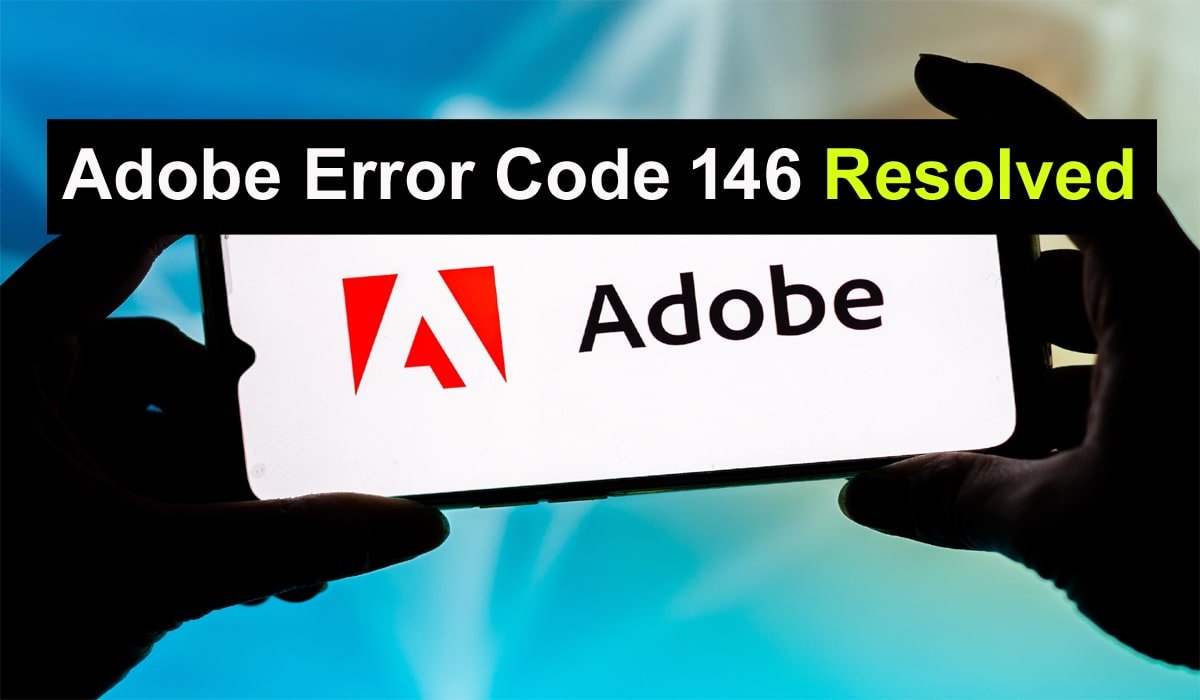 Adobe error 146 is directly related to the Creative Cloud application. Whenever you try to install or update the Creative Cloud app, error code 146 will appear. This issue is usually caused by problems with the system files of the Creative Cloud application.
Read: How to Fix Adobe Reader Error 129 (Resolved)
Read: Adobe Assistant Services
Cause of Adobe Error 146
Some of the common causes of Adobe error code 146 are listed below:
Error code 146 may appear if you are using an older version of Creative Cloud.
The installer fails to move a file from the temporary folder where it was first installed.
Antivirus installed or Windows Firewall
How to Fix Adobe Error Code 146
Fortunately, there are several possible methods to resolve Adobe error 146. Here are some effective and easy ways to solve it. Just review and try to implement them on your system for a quick resolution.
Fix 1: Upgrade Creative Cloud to the latest version
An outdated Creative Cloud app may be preventing you from installing or updating other apps. This is why updating is so necessary to fix the problem.
To do this, go to the Windows Search section by pressing the Windows key and the S button together. Then type in the search field, "creative cloud" and hit the Enter button. Next, browse the app and navigate to "Updates" from the menu.
After that tap on the Update option and you will get the app in the updated version. Once the process is complete, restart your system and access it without facing any issues.
Fix 2: Temporarily Disable Firewall or Antivirus
Sometimes when you try to install Adobe Creative Cloud applications, the firewall or antivirus installed at that time can cause problems. This firewall or antivirus may mistakenly consider this application to be a threat to the PC. That's why they block the app. Hence, you may see this type of error in your system. So, disabling antivirus is the best option to eliminate the problem.
To do this, go to the installed antivirus and navigate through its menu. In this frame, you can find Disable option, tap on it and restart your system. By doing this you will no longer face this problem.
Fix 3: Delete Existing Damaged Files
It will prevent you from working if you try to install corrupt or damaged files in your system. Therefore, it is advisable to install the correct system files on your device.
So, open File Manager and go to Adobe Creative Cloud Application and remove it from your system. After that, go to the web browser to download and install the updated and latest Adobe system files.
Fix 4: Directory Required by Design
Due to the lack of directory in your system, you may face Adobe error code 146 error. You can manually create the desired directory to eliminate the problem. To do this go to File Manager and tap on the C: drive. Then click on Program Files and choose Adobe under it.
After that, you have to create the directory manually. You will get the directory name from the error message itself when this error code 146 appears. For example, if you're having trouble installing Adobe Photoshop, your directory name would include Photoshop.
Fix 5: Download and Install Windows Update
Go to Start Menu and from Control Panel go to Windows Update option. Your device will automatically search for the latest available update for your version of Windows. After doing the right search, it will download and install those folders and files on your device.
Conclusion
In the above article, you will find a brief description of the How to Fix Adobe Error Code 146. We suggest that you read these above methods very carefully and apply them. If you like the post please do share it with others and also do comment your feedback.