How Can I Convert PDF to Excel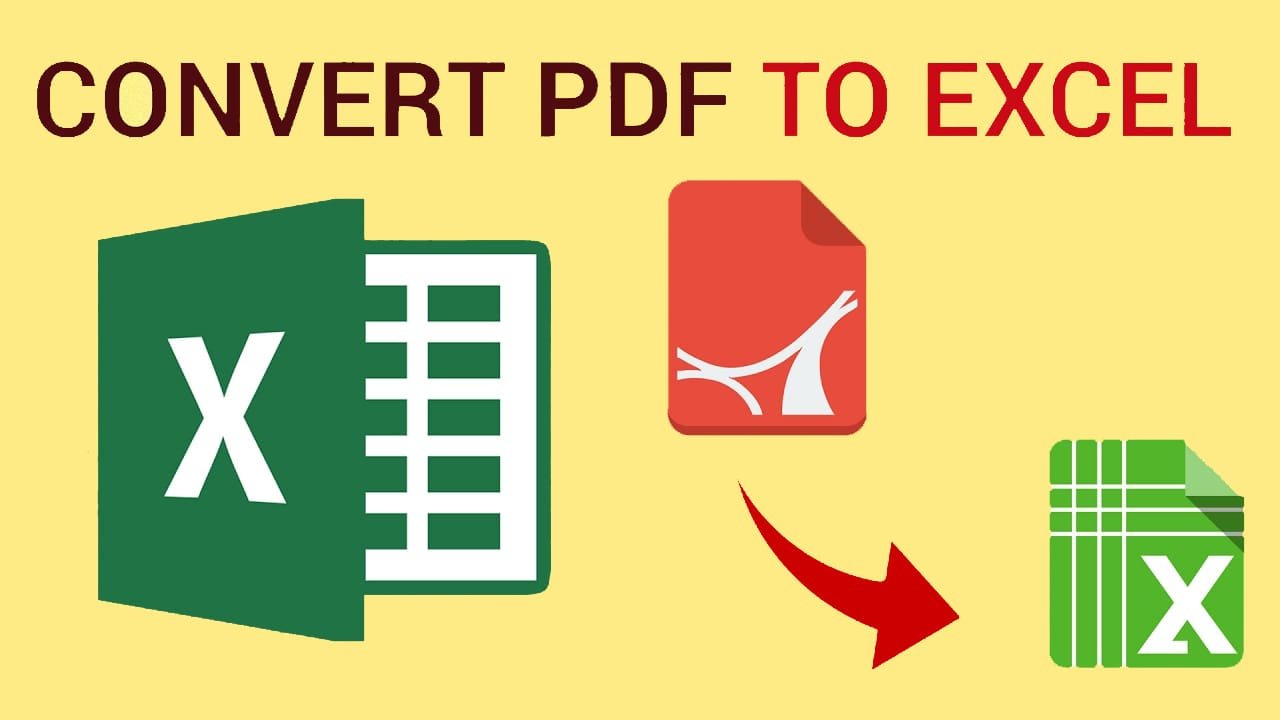 Is this your first time converting PDF to Excel? Exporting Excel files to PDF may seem easier. But it will not be easy if you need to work with and edit data in PDF files as they are portable document files that are independent of software, hardware, and operating system, which makes them compact. do not get upset! There are several easy ways to do this using software, apps, and your online and offline efforts:
Read: Skype Not Working On Mac (2022) Fixed
1. Use a Free Online Converter
An online file converter is a program that converts files into various formats. You can upload your files to the website and wait for them to be converted. You can try PDF.io – an online converter known for the wide range of supported features. It's fast, simple and easy to use too!
2. Buy Apps or Software
If you have extra money, you can easily buy apps and software to convert your PDF files to Excel. You can simply upload your file and let the app or software do the rest.
For desktops and laptops, you can search the browser for the right solution. You can also download PDF Converter through the App Store and Playstore on iOS and Android devices.
3. Copy and Paste
Since some PDF files allow users to copy data, another way to get your PDF data into Excel is by copying and pasting. Here are the steps to paste them into your Excel file:
Select and copy the data from your PDF file. You can right-click and choose "Copy", or you can use the keyboard shortcut "Ctrl + C".
Go into Excel and choose Paste Special from the Home tab, or you can use the "Ctrl+Alt+V" shortcut key. You can find it in the Paste icon's drop-down list.
A dialog box will appear with Special Paste. You can select the Paste as text option and click the OK button in the lower right corner.
The data will be pasted in one column. The output is not as you wanted, but you can easily copy and paste them into their respective rows and columns.
4. Use Microsoft Word
You can usually use Microsoft versions newer than 2013 to convert PDF to Excel. To do this, you can follow the steps given below:
Open the PDF file you want to convert. You can right-click in Microsoft Word and choose "Open With," or you can click the File tab, choose "Open," and click File. You can also use the keyboard shortcut, "Ctrl+O," to navigate to the files you want to open and select your PDF.
A dialog box will appear informing you about the following: The PDF file will be converted to an editable Word file, the conversion may take some time and the Word document is optimized for the Word version of PDF, so PDF is different. D'Original.
After reading the dialog box, click on the OK button in the middle.
Once a PDF is converted to a Word document, it can be in a safe view. You can click "Enable editing" under the tab.
Then you can see a copy of the PDF table.
Select all the data you want to copy. You can do this in three ways: right-click and select "Copy", click the copy icon on the Home button, or use the keyboard shortcut "Ctrl + C".
You can click on the first row and first column or anywhere you want to place the data and paste the data into Excel. You can right-click and choose the Paste option, go to the Home tab, click the Paste icon, or use the keyboard shortcut "Ctrl+V".
The data will not be correct. You can modify and arrange it as you wish.
If you don't have Microsoft software, you can also use Microsoft online tools. Additionally, if the steps work, you can also try their available word processing programs.
Conclusion
Converting PDF to Excel files may seem impossible, but there are practical methods you can try. You can use free online tools, paid software, and apps, or you can copy and paste the data manually. Feel free to choose what suits you best. I hope you like the post on how to convert PDF to Excel. Please do share with others.