How To Fix VPN Not Working on Android Phones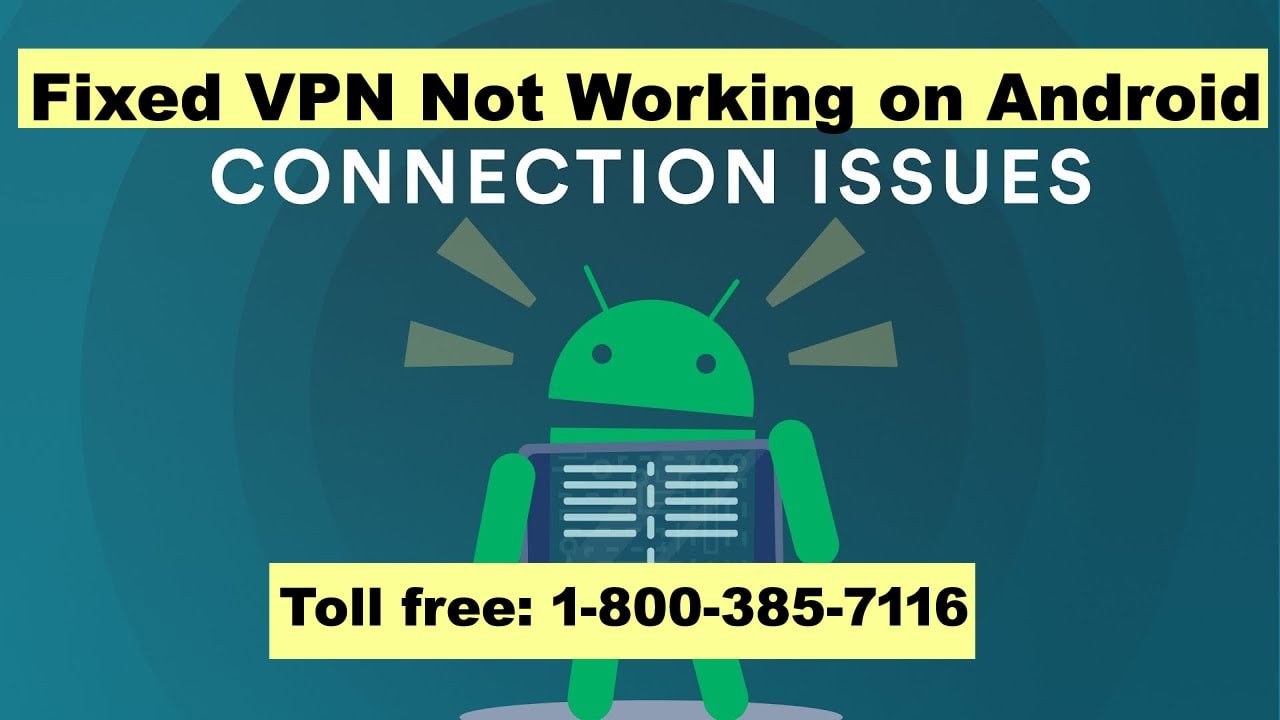 VPN (Virtual Private Network) apps are becoming popular these days. You can change your IP address and create a private browsing experience on your phone and computer. VPN apps also allow you to access content that is not available in your region. But what if your favorite VPN app stops working on your Android phone? Here are the best ways to troubleshoot when VPN is not working on your Android phone.
Read: How to Set up Google Drive on Android and PC
Fix VPN Not Working on Android Phones
here are the 8 best ways to fix if VPN not working on your android phones please try these steps.
1. Give Necessary Authorization
The first time you set up a VPN on your Android phone, you'll need to grant the necessary permissions to create a private connection. Once you click on the Connect button in the VPN app, a dialog box appears to confirm your decision. If you press Cancel by mistake, the VPN service will not work on your Android phone.
To establish an active VPN network on Android you need to reconnect the VPN connection and press OK in the dialog box. You can see the screenshot below for reference.
2. Check VPN Subscription
If you have old credit card information on the VPN, the service will not renew your subscription. In this case, the application will not work on your Android phone and computer. Most of VPN apps allow you to check the renewal date from the settings. Let's take Surfshark as an example.
Open your VPN app on Android.
Go to Settings.
Select My Account.
Check the expiry of your individual plan.
If your plan has expired, go to the VPN website and update your payment information
3. Try Another Server
Most of VPN apps provide hundreds of servers around the world. When one of your favorite servers encounters an outage, the VPN service will not work on your Android phone. You should connect to another server in the same region and try again. Follow the steps given below.
Open your VPN app on Android.
Go to the Location tab.
Select another location or server and try to activate the VPN service again.
Make sure to have an active internet connection on the Android phone
Your VPN connection requires an active internet connection to work as expected. Without an internet connection, the VPN app will not work on your Android phone. If you have Internet connection problems, reset the network connection.
From the Home screen, swipe down to access the quick toggles menu.
Turn on Airplane Mode and turn it off after a few seconds.
You can verify an active internet connection with an app like Speedtest and reconnect to the VPN.
5. Lock Background VPN App
Android OEMs (Original Equipment Manufacturers) like Samsung, Oppo, Vivo, and Xiaomi can sometimes be aggressive and suspend VPN services in the background. You can lock essential apps like Gmail, WhatsApp, VPN, etc. for smooth operation.
Open the Recent Apps menu on your Android phone.
Tap the app icon at the top and choose Lock this app.
You also have the option to keep the VPN on all the time from the Android settings.
Open Android Settings.
Select Network & Internet.
Open VPN.
Tap the Settings cog next to your preferred VPN connection.
Enable the Always On VPN toggle.
From now on, the system will not apply battery-saving measures to the VPN service.
6. Reset Network Settings
Incorrect network settings can cause VPN to stop working on Android phones. You can reset the network settings on your Android and try again. The system deletes your saved Wi-Fi networks, Bluetooth profiles, and VPN networks during the reset process. Follow the steps below to make changes.
Open Android Settings.
Scroll down to System.
Select the reset option.
Tap on Reset Wi-Fi, Mobile & Bluetooth and confirm it from the next menu.
7. Website Block VPN
Due to regional restrictions, some websites may block active VPN connections. If a specific website is not available in your area, you should change the VPN server and try again.
8. Update VPN
Outdated VPN apps can prevent the service from working on Android. You should update the VPN app regularly to take advantage of new features and fix bugs. Open Google Play Store on your Android phone and download pending VPN updates.
Conclusion
VPN apps are one of the many effective ways to hide your identity on Android. If you're trying to access Netflix over a VPN network, check the VPN company's website to find a relevant server for Netflix. If you are facing similar issues on iOS, check out the article dedicated to VPN not working on iPhone.