How to Fix Google Drive Not Updating Problem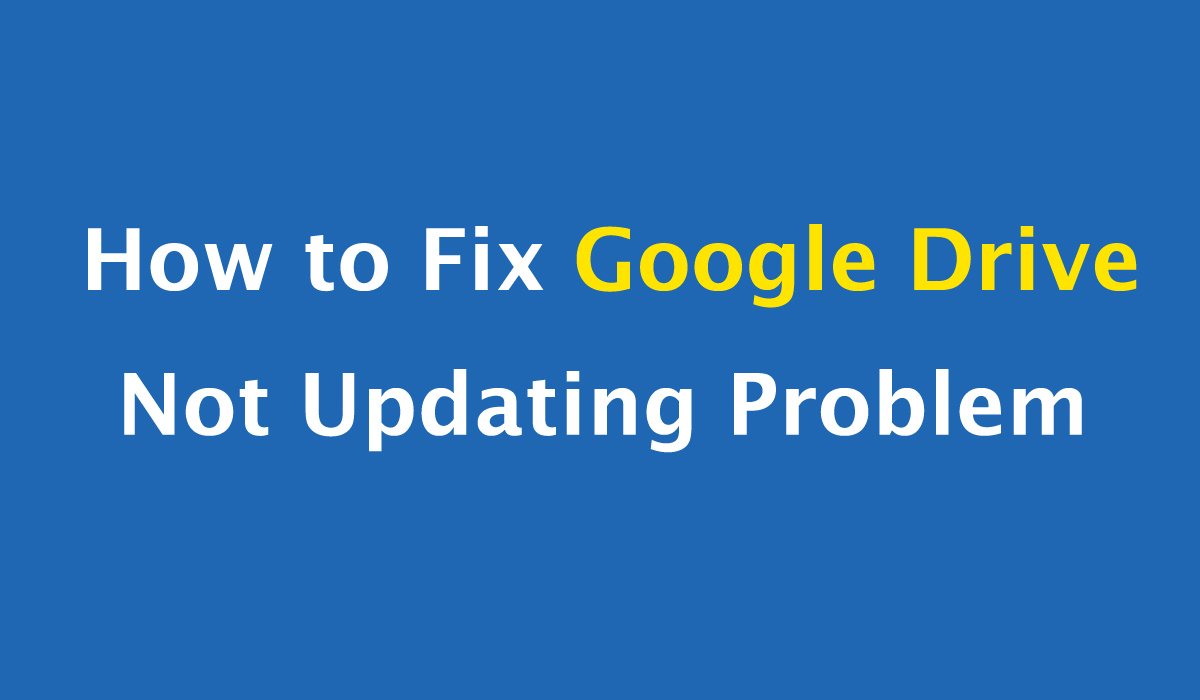 Is there a point when you find that some or all of your files are not synchronized between your computer and Google Drive? You may be thinking that my Google Drive is not syncing with my computer? Although cloud storage provides us a lot of conveniences, while facing this embarrassing situation, it will take a long time to understand where the problem lies. To save your time in solving this problem, we provide some solutions to relieve you from stress and trouble. let's know how to Fix Google Drive Not Updating Problem
How to Restore Deleted Files from Google Drive
Solution 1. Disconnect and reconnect the account.
Click on the backup and synchronization symbol on your computer> click Preferences, then choose Settings> A Logout Account;
Then open and reopen the backup> follow the setup steps> In step 3, change the Google Drive folder to a new one> click Start, then it will start synchronizing your files again in the new folder.
Solution 2. Suspend your firewall or antivirus software
Your firewall or anti-virus software may stop the synchronization process. In this case, you can temporarily disable the firewall in the Internet option on your computer.
Solution 3. Restart backup and synchronization
When your synchronization is blocked, an unknown error occurs or you experience a connection failure, a good option is to restart the application to restart it. Click the backup and synchronization symbol on your computer> click More and choose Exit backup and synchronization, then open it again.
Solution 4. Change proxy settings
Choose Preferences> Settings, then in Network Settings> Proxy Settings choose Switch to Direct Connection. Also, move the default Google Drive folder to the Google Drive folder on Local Drive C.
Conclusion
These are five solutions on Fix Google Drive Not Updating Problem. I hope you can solve your problem after implementing these solutions. As you can see, If you have amazing ways to solve this problem, do not hesitate and share it with us in the comments below!