How to Get 4TB of iCloud Storage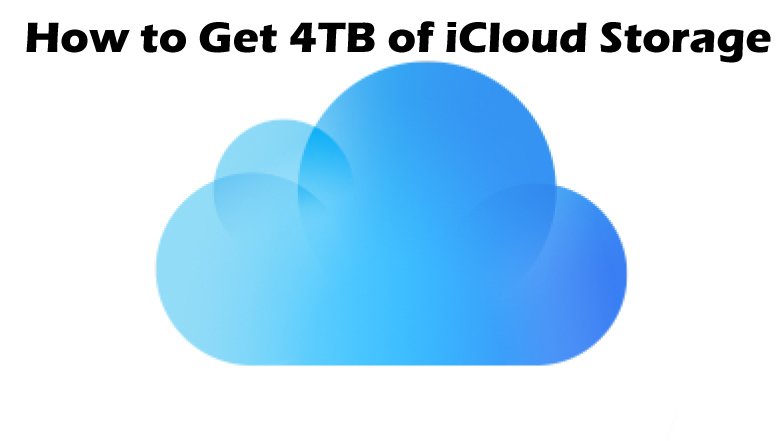 Apple's most expensive iCloud plan offers 2TB of storage space. This is in line with other competing services like Google Drive and Dropbox. However, Apple has a trick up its sleeve that allows you to get even more storage on iCloud.
Read: Easy Steps to Reset iCloud password
In late 2020, the Cupertino-based company launched Apple One, a single subscription plan that brings all of Apple's services together. This new addition is the key to this extra iCloud storage. If you need extra iCloud space to store large 4K files and other data, here's what you can do.
How to Get 4TB of iCloud Storage
Whether you're an iCloud customer or an Apple One customer who uses iCloud, Apple lets you stack the storage if you pay for both of these services. So, if you pay $29.95 per month for an Apple One plan that gives you 2TB of iCloud space, you still have the option to upgrade your iCloud storage to 2TB in Settings.
This means that for an additional $9.99 per month on top of your Apple One subscription, you can double your total iCloud storage space to 4TB. Yes, such a huge amount of storage can be shared with your family members.
If you're paying for iCloud separately but haven't tried out Apple One yet, follow these simple instructions:
On your iPhone or iPad, open Settings and tap your Apple ID at the top.
Now select Subscriptions to find the option to get Apple One.
You should see the Get Apple One message at the top. Tap Try now to continue.
You will now see all three Apple One plans, along with prices, based on your region. Choose the Premiere plan, which offers 2TB of iCloud storage, and choose the Start Free Trial.
Now you can start using your 4TB iCloud space. To confirm this, go to Settings > Apple ID and find the storage limit listed next to the iCloud option.
Is 4TB of iCloud storage still needed?
For 99% of Apple users, 4TB of iCloud storage is too much. However, if you're a content creator who frequently records tons of 4K video, this vast amount of space may be a realistic requirement. Plus, if you're using Family Sharing to share your iCloud location with up to five people, 2TB may not be enough.
That being said, it's not the only way to get more storage. If you pay $9.99 for iCloud, you don't have to spend an extra $29.95 to get 2TB of space. Instead, you can look at third-party alternatives like Google Drive that offer the same for a fraction of the price.